Strengthen Your Culture, Equip Your Leadership & Execute On Your Goals
Are you drained by the to-do list?
Is your vision being blocked by day-to-day business operations?
Are you getting the results you are working so hard for?
Maybe it's time for a Business Coach!

Fractional Business Coaching
It's in the doing that drives results. That's why our services are aimed at action, not just ideas. We'll help you create a plan that you can execute to move your vision forward so you can stop reacting to the daily demands of business, and refocus on what matters most – turning your ambitions into tangible success. How do we do it? We start by focusing on three primary areas of your business.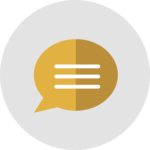 Are you the leader people want to follow?
A top-down viewpoint can leave a lot of unseen. That's why many leaders require an outside perspective to illuminate problem areas in your business that you didn't even know existed.
We bring clarity, accountability, and candid insight into what's working and what's not. Here are a few areas we focus on in the initial audit:
Non-negotiables for your Leadership and the Management Teams.
As a leader, what exactly should you change?
Have you identified your blind spots, to ensure the trust of your team?
Managers are the number one reason employees leave their jobs.
Develop your managers so your employees want to stay.
For pricing information email us at Lori@executeyourplan.com or schedule a 20-minute discovery call. 
What is a thriving culture?
It's a fact: Everything has changed since the pandemic. Workplace cultures look, feel, and function differently and there is no way to simply return to "normal." Instead, you need to address the disengaged workforce, rework your retention plan, and rethink how you recruit top talent.
We are here to help unite your teams, engage your employees, and create a thriving workplace. Here's how:
How to change a culture from surviving to thriving.
How to attract and retain top talent in today's workforce.
How to ensure each person owns what they manage.
Everybody manages something. How cultures keep high-performing individuals.

Broken cultures can break your company. We are here to make sure that doesn't happen for your team. 
For pricing information email us at Lori@executeyourplan.com or schedule a 20-minute discovery call.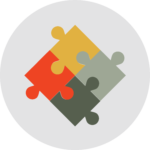 Does your communication compel anyone to take action?
Culture isn't the only thing changing in a post-pandemic world. If you are lacking a digital marketing strategy, then your sales funnel has a major crack where customers are slipping away. 
We understand today's digital marketing world and how to incorporate a strategy that drives people to action by:
Creating a clear, authentic marketing message so every engagement your team has – whether it's through customer service, sales, or leadership action.
Aligning your sales and marketing departments
Developing a profitable sales funnel that is effective in the digital marketplace
Replacing generic, predictable, empty advertising with engaging, authentic marketing that connects with your customers
For pricing information email us at Lori@executeyourplan.com or schedule a 20- minute discovery call. 
The Execute Your Plan Program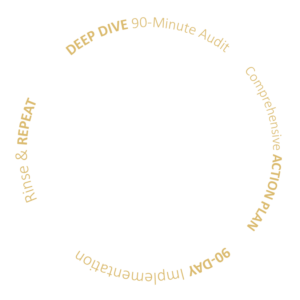 How We Get You From Where Are to Where You Want to Be
Every success story has a beginning and yours starts with our Deep Dive Audit. This is a 90-minute session where we will go through the most impactful disciplines of your business to determine where your business is healthy, stagnant, or in need of fixing. 
Following this assessment, your business coach will develop a comprehensive plan to identify and prioritize problem areas. Together, we will review the plan and determine actionable steps that can be taken right now to improve your business. We will prioritize the items that will make the most impact for you and your team. Then, we review how far we've come in 90 days, do a follow-up audit, and keep the plan moving forward!

Execution Separates Dreamers from Leaders
Develop the Right Strategy for Your Business and Execute on an Intentional Action Plan
Action is the key to your success, and it always has been. As your business has grown you may have seen a slowing between your vision, your strategy, and your implementation. Your team may understand the strategy you want to implement but they understand it as a noun. It's time to put the action back into your plan and turn strategy into a verb where everyone can play a part in moving your vision forward.
A business coach from Execute Your Plan is how you make that happen.