What Blind Spots Might be Blocking Your Success or Your Organizations Success? You can't fix what you can't see.
Results-driven coaching for business owners, leadership teams, and solopreneurs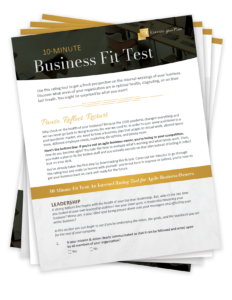 Is Your Business as Healthy As You Think?
Find out with our free 10-Minute Business Fit Test!
We can offer a reality check, so you can ensure your success gets lived out.
Build a Business You Can Be Proud Of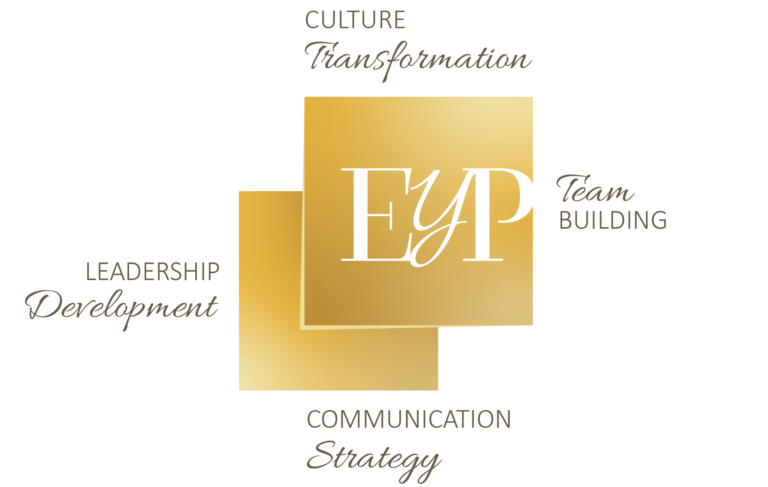 Breakthrough Business Coaching
Execute Your New and Improved Plan
Effective Leadership Coaching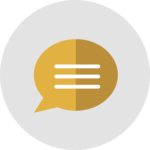 Are you the leader people want to follow?
Non-negotiables for your Leadership and the Management Teams. As a leader, what exactly should you change? Have you identified your blind spots, to ensure the trust of your team? Managers are the number one reason employees leave their jobs.  Develop your managers so your employees want to stay.
What is a thriving culture?
How to change a culture from surviving to thriving. How to attract and retain top talent in today's workforce. How to ensure each person owns what they manage. Everybody manages something. How cultures keep high-performing individuals.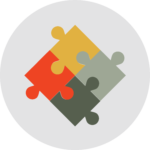 Does your communication compel anyone to take action?
Audit your business story to ensure that it drives people to action? Integrate your business story into all your communications and marketing assets. Implement a solid internal communication strategy. Digital strategies and campaigns for your sales funnel. Ensue your customer believes they are front and center in all your communications.

Organizational Business Coaching
Are you so busy running your company only to realize you're running in place? You know your company culture isn't as healthy as it should be, but you don't know how to re-engage your employees. You know you have operational issues, but you don't know how to re-align your teams around your mission. You know your marketing is bringing in little return, but you don't know how to make it effective. You know that retaining top talent is critical right now, but you don't have time to make it a priority. And the to-do list keeps growing faster than the business.
If this sounds all too familiar, then it's time for a coach. That's why we're here. We help growth-minded, but frustrated, business owners and team leaders like you build a better plan, so you can get back to what matters most!
The Execute Your Plan business coaching is built for:
Business Owners and Entrepreneurs
Leadership Teams

/ Department Heads

Non-profit Leadership

Solopreneurs

Managers struggling with their teams

When you're ready to stop trying to do it all on your own, we can jump in and help. Let us be the solution to your problem!

Ready to Direct your Actions at Outcomes that Matter?
It's Time to Execute a NEW Plan
Never before has there been a demand for business coaching like there is today. Why this increased demand?  Because coaching is no longer considered a luxury available to only a few.  Today it is considered an in-demand service – a valuable contribution to the success of an organization, team or person. 
What will set you apart from the rest? Having a business coach on your team, one who will believe in your mission and work for your success. 
We understand that nobody knows your organization, teams and people more than you. When you partner with us, our coaching is focused on backing your vision. We will customize, prioritize and create the plan that serves you best.
Talent is Your Future – Success begins by aligning your organization with people of great character and abilities… and then knowing how to retain them.
Culture Drives Engagement – Your company culture drives your employee engagement, and engagement drives an overall healthy business (and bottom line).
Busyness Creates Blind Spots – You can't fix what has not been identified. An outside perspective gives you the intentional focus you need to reach your business goals.
Marketing is Only as Strong as Your Messaging – You, your business, and your teams all have a story to tell. Is your story being told well by every member? If not, then no one is listening.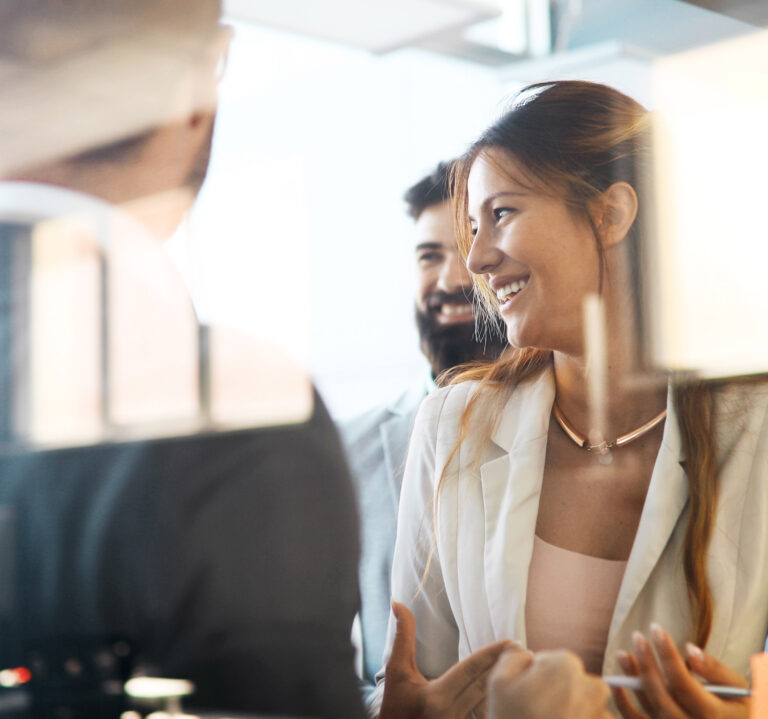 Are You Where You Want To Be? If Not, Maybe it's Time for a Business Coach
No cost for our first session - it's on me
What we know for sure: leaders, entrepreneurs, and professionals all need an "accountability factor" built into their day. They need help executing priorities, receiving objective guidance, gaining solid feedback, and gaining a fresh perspective. 
Schedule a free business strategy session today! It's on me.
Let us help you break through barriers that are holding you back from your goals, visions, and success. Schedule a date and time and prepare to start executing an improved plan!
"Lori is a tremendous Business Coach & Professional. She is insightful, thoughtful, and capable. She quickly was able to understand our company and help me take positive steps forward as I managed our Team. We all have blind spots and Lori was able to help me see into mine so that they no longer limited my Leadership potential. Her ability to provide candid feedback in a no-nonsense fashion has been invaluable. Whether you're a business owner or an executive of a large organization, Lori has the expertise and experience to help you or your organization. She was so invaluable, we asked her to be part of our Board of Directors."
"We believe a great business begins with an intentional leader. We are here to support you and build your team, so that you can EXECUTE YOUR PLAN…and all the plans that come after."
"I'm a business owner and an active family man. Balancing work, life, and priorities can become overwhelming at times. With Lori's coaching, I was able to re-align my business vision in accordance with my personal goals. I'm now living a much more balanced life, which is exactly what I was needing from coaching. My time management and focus are much more focused and intentional. I wish I would have used coaching sooner in my career. Lori is an expert at what she does, and offered perspectives that changed my way of thinking. I've tried changing certain habits before, but without the results I wanted. Lori's insights and strategies did change my behaviors. She really tuned in to what was blocking my goals. I highly recommend Lori for any business coaching needs."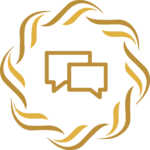 Lead and directed internal communications for a company with a billion in sales revenue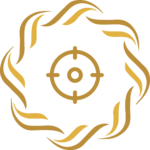 Grew an investor base by 400% in less than 24 months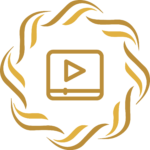 Executed shareholder events with an average million in returns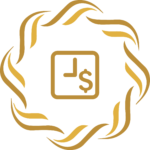 Brought $42 million through a sales funnel within 2 years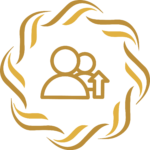 Created an employee-centered culture with a 300+ person company
Are you being productive or are you just busy?
Most executives are so busy they feel like they can't
escape the daily grind long enough to see the big
picture for their business. However, the desire to
stay ultra-focused and work as hard as possible is
actually reducing their ability to be productive.
Productivity is the ability to execute priorities;
busyness is just checking boxes.
Are you being productive or are you just busy?
How we help you Execute a Better Plan
When you partner with Execute Your Plan, Lori Hastings will personally take you through the process of evaluating and repositioning your business for growth. She will help you define the activities and endeavors that can truly make a difference in the trajectory of your company.
To start, we dive in with a free 90 minute Business Strategy Session Call.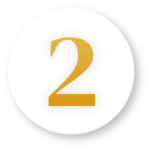 Next, we prioritize and customize an action plan just for you.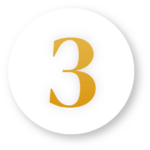 We expertly start implementing your improved plan with support from your coach.

Are You Ready to Start Executing Your Plan?
"The timing is not good – I'm too busy" I'm not sure where to start" "We don't have the budget this quarter"
We get it, we've heard it all, we know the status quo can be comfortable. But the cost of inaction is much higher than you may realize.  It's time to step back, see what's working and what's not, set priorities, and get a new plan to execute against. But don't go it alone.  Partner with us, and we can help accelerate your results.  Executing against a better plan, with our support, might just be the best decision you make for your business.